Easy Crackle by Artisan Enhancements®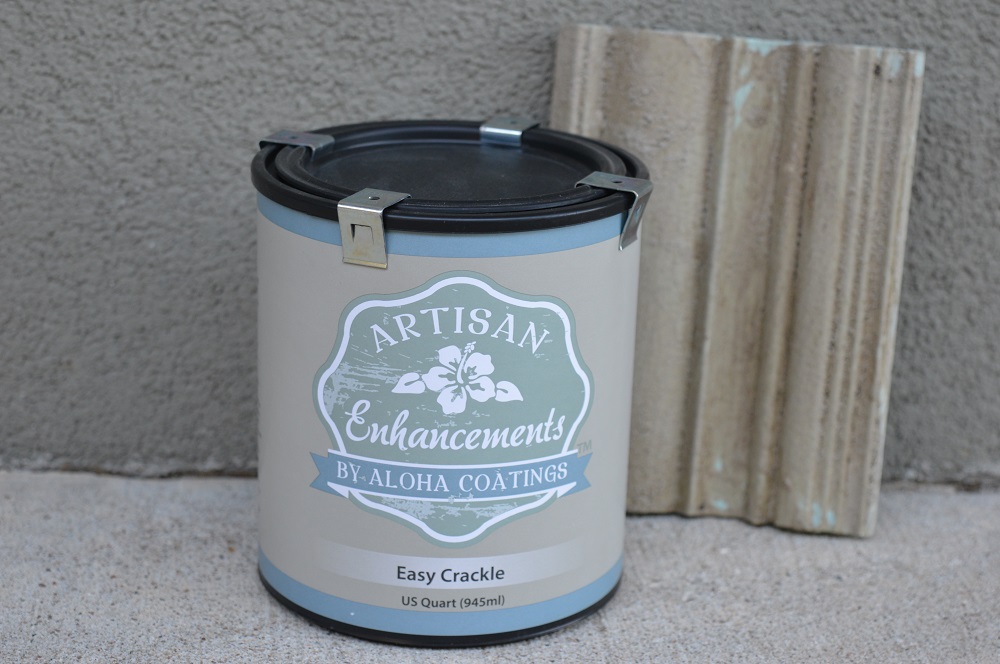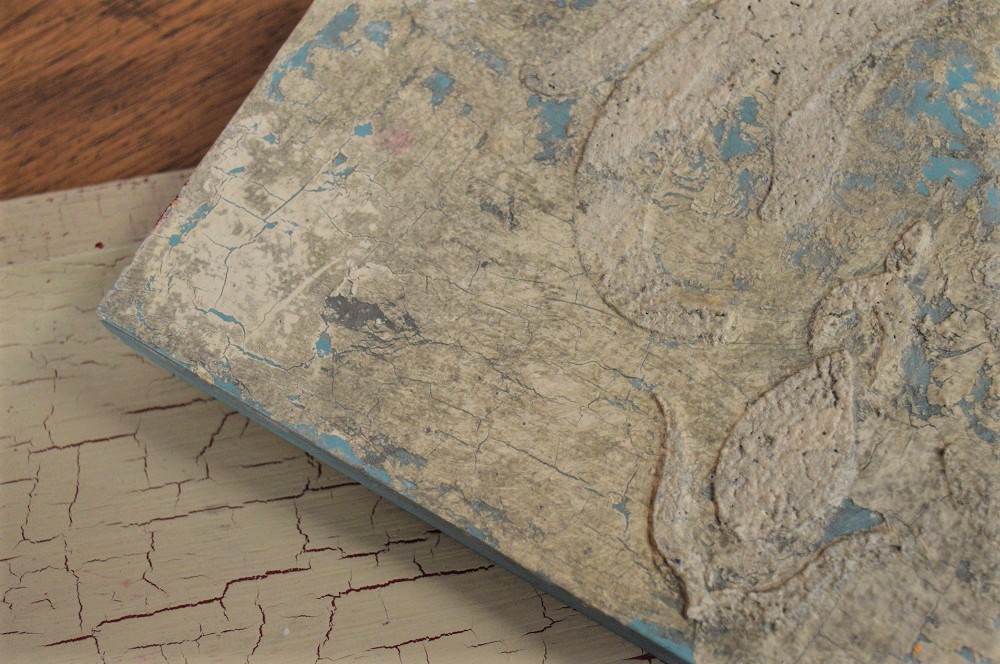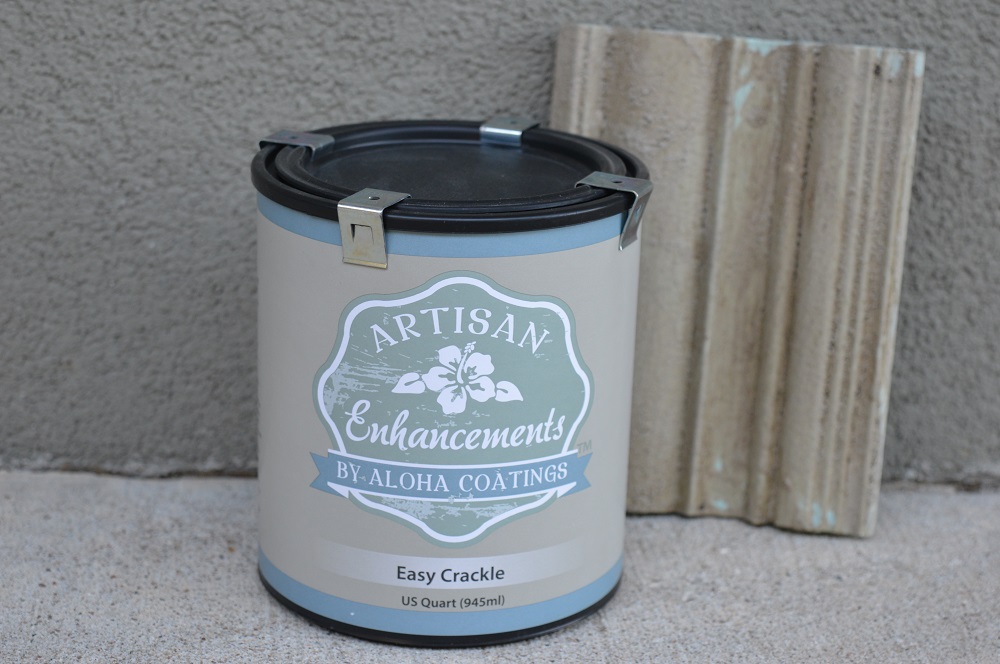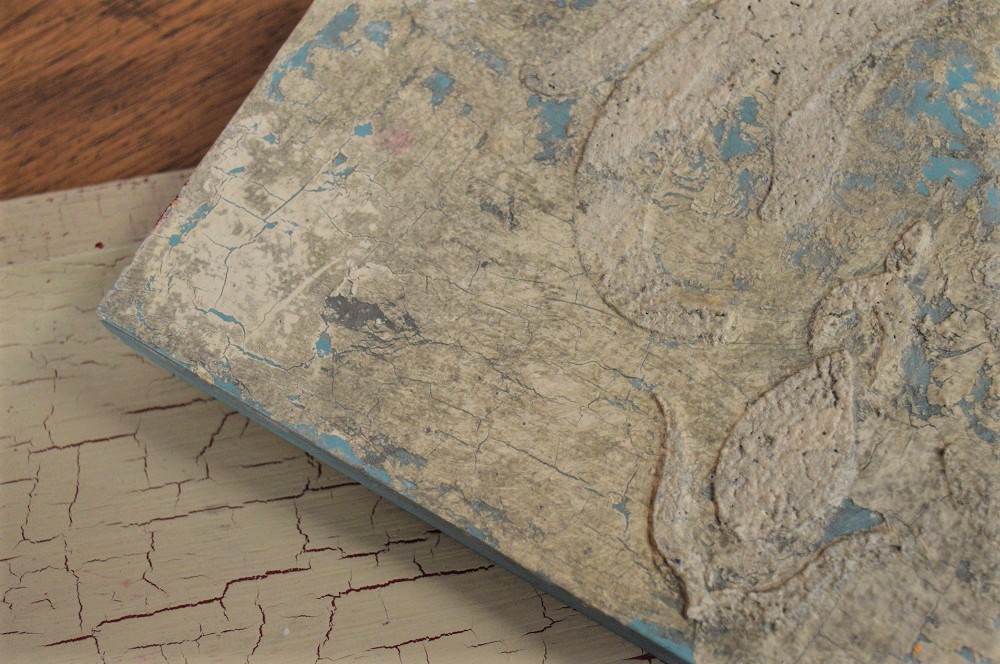 Easy Crackle by Artisan Enhancements®
Easy Crackle is the sibling to Crackle Tex, and creates smaller and subtle open cracks in your water-based paint, plaster, or sealed wood surfaces for hints of antique charm!
To Use:
Keeping in mind that the original surface will show through the cracks, either make sure the original surface is sealed or apply a paint coat, and let dry.

Then apply a liberal coat of Easy Crackle to the desired areas of the surface using a brush, roller, or Color Shaper. Apply with a 'laying on' motion without using too much pressure (do not brush or roll back and forth through the areas that are already applied and starting to dry). Let dry thoroughly, either by air drying or speeding up with a hair dryer or heat gun.

Then apply your top coat of paint or plaster, again with a 'laying-on' motion and without overworking it. For more natural and irregular cracks use a natural brush and apply this coat in a painterly/ messy fashion. For a linear crack pattern, apply this coat in a smooth/ linear method. Let dry thoroughly, speeding up with a hair dryer or heat gun if needed.

Use your favorite Topcoat for desired look and durability.
*If crack do not appear, it could be because the Easy Crackle layer as overworked initially or not enough was applied in general. This could also be the same case if not enough paint or plaster was applied over the Easy Crackle. To remedy, reapply Easy Crackle in a heavier manner and without overworking, and reapply paint or plaster over top in a liberal manner as well.
**Not to be used with latex or oil-based paints, as they will not crack.
**Do not use in an environment with extreme temperatures— air and surface temperature must be 50 degress F or above for product to behave correctly. Do not allow product to freeze or be exposed to direct heat.
*View our Shipping Policies here.