'Lucia' Italian-Style Chest of Drawers With Handpainted Landscape Scenes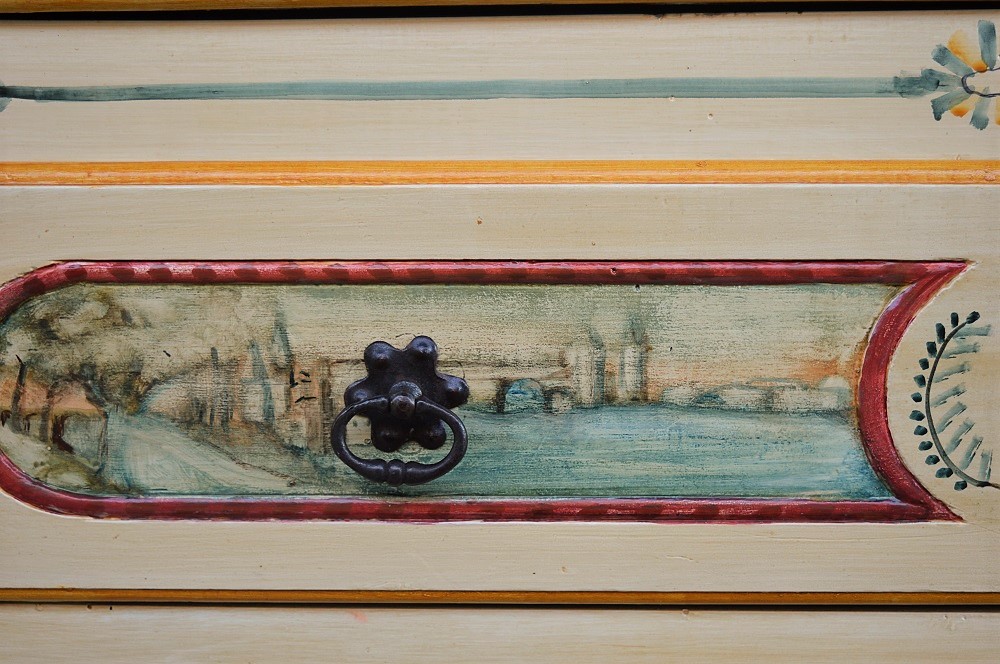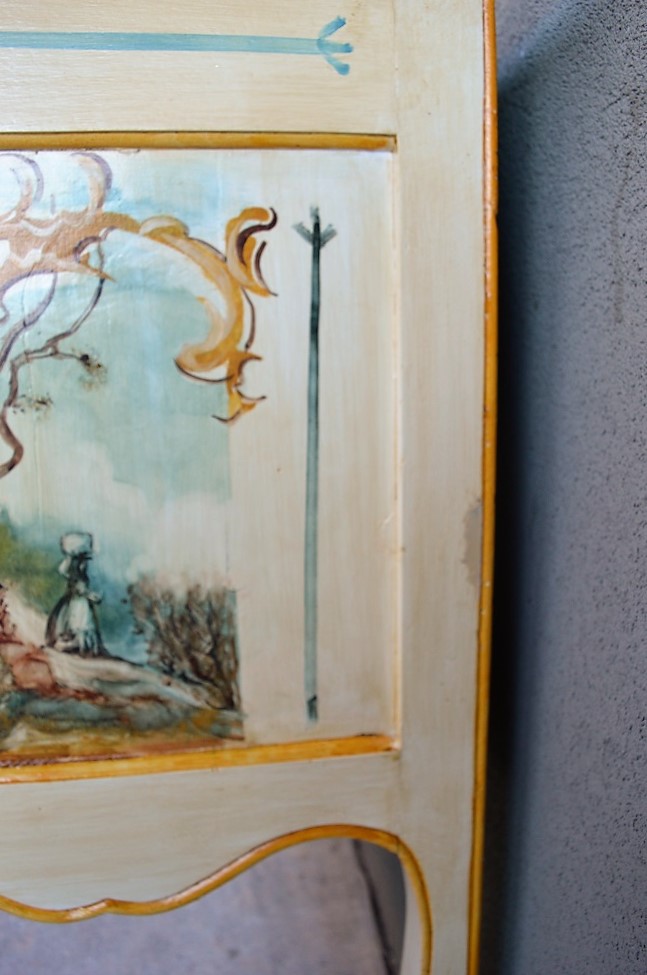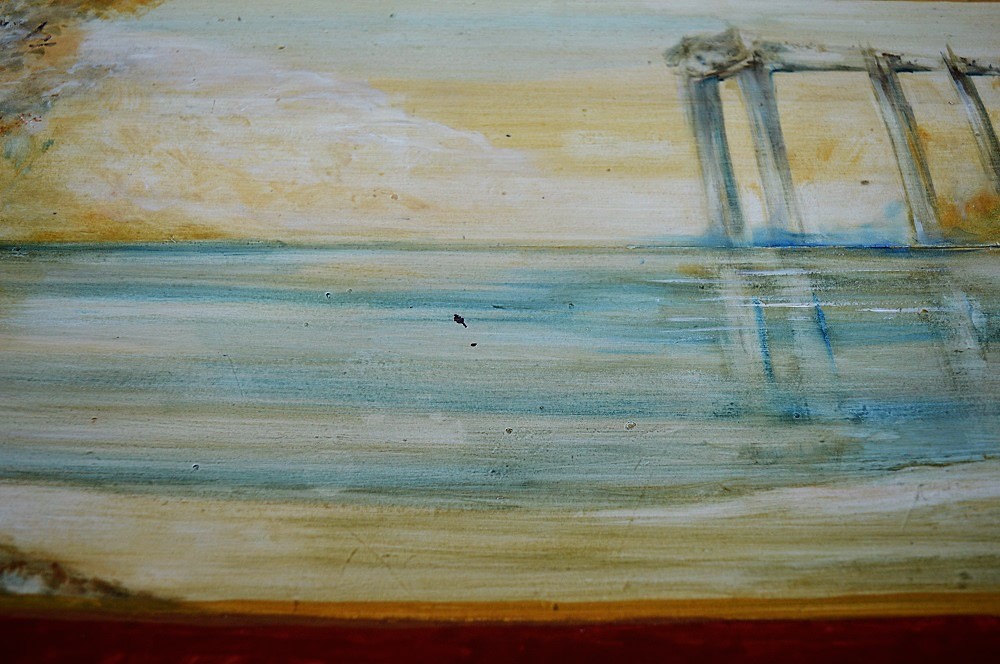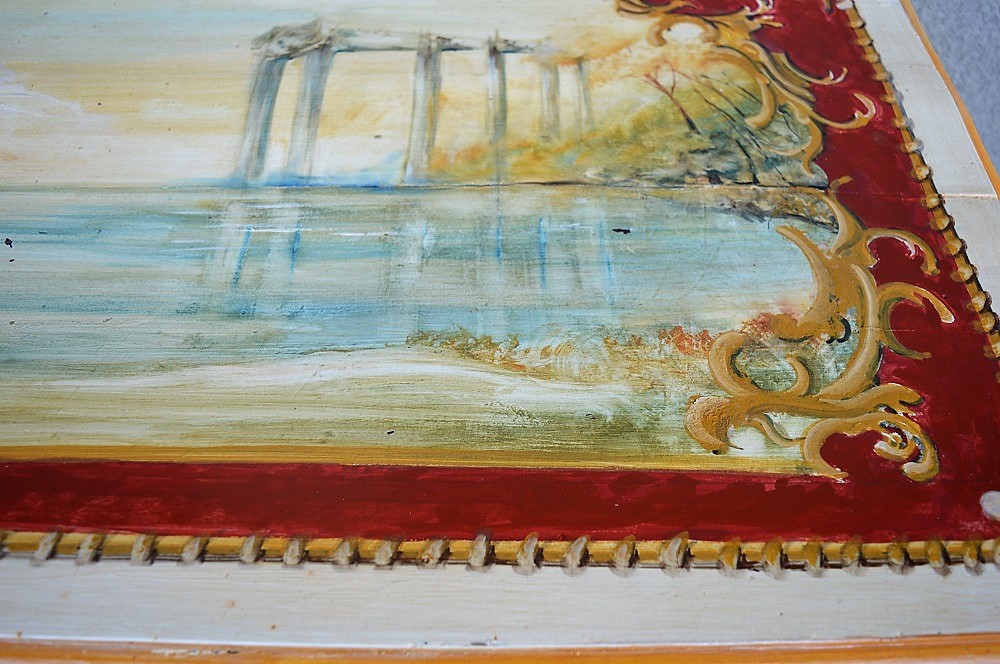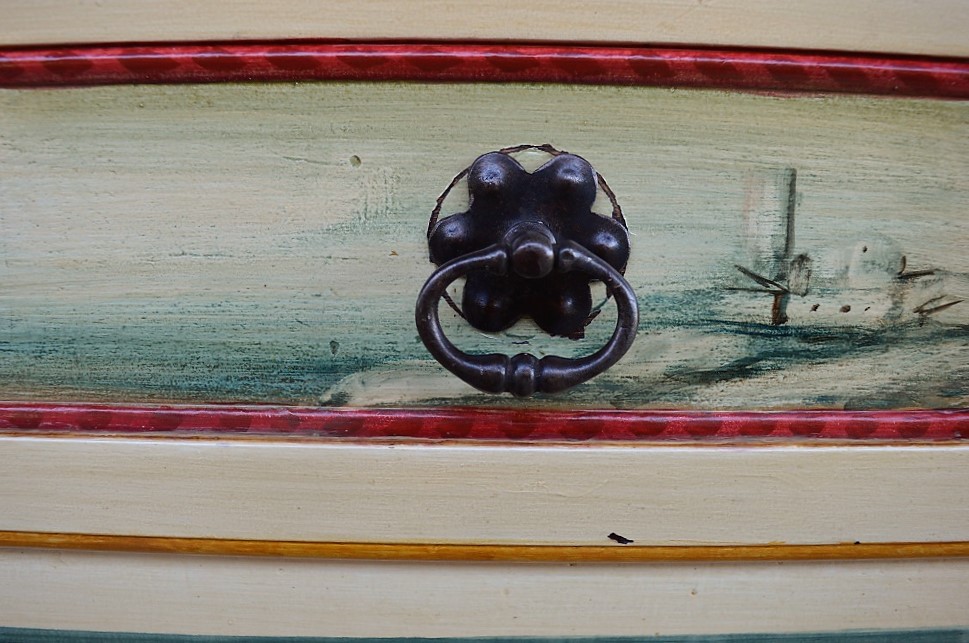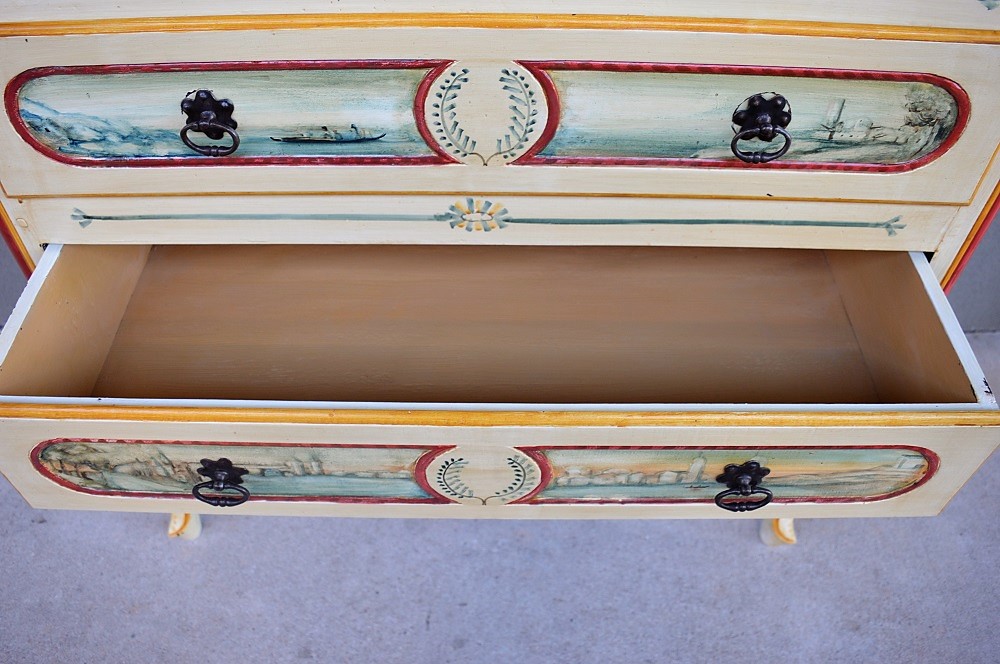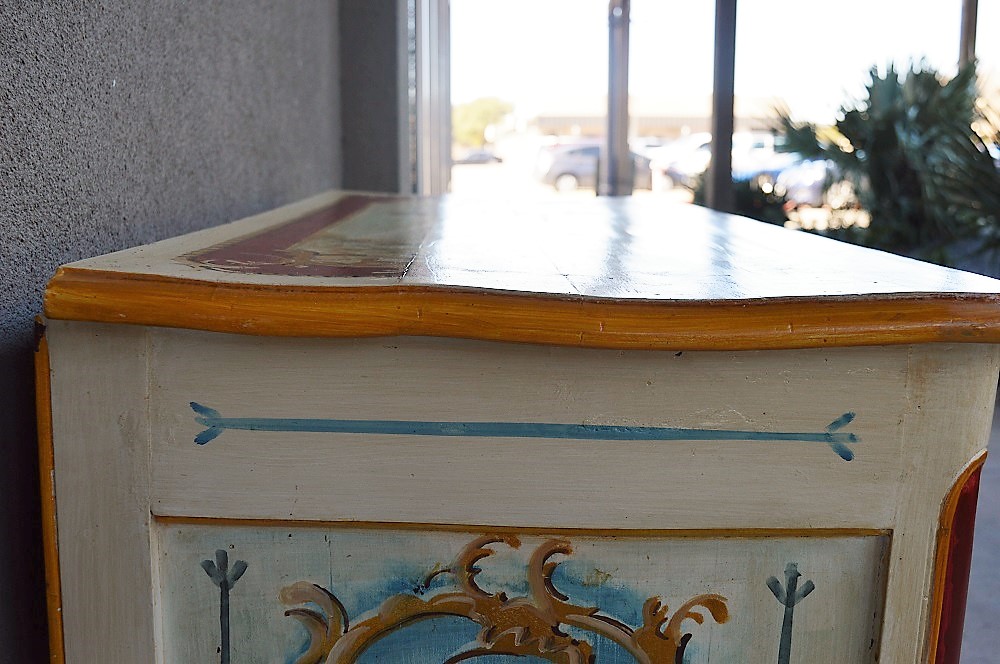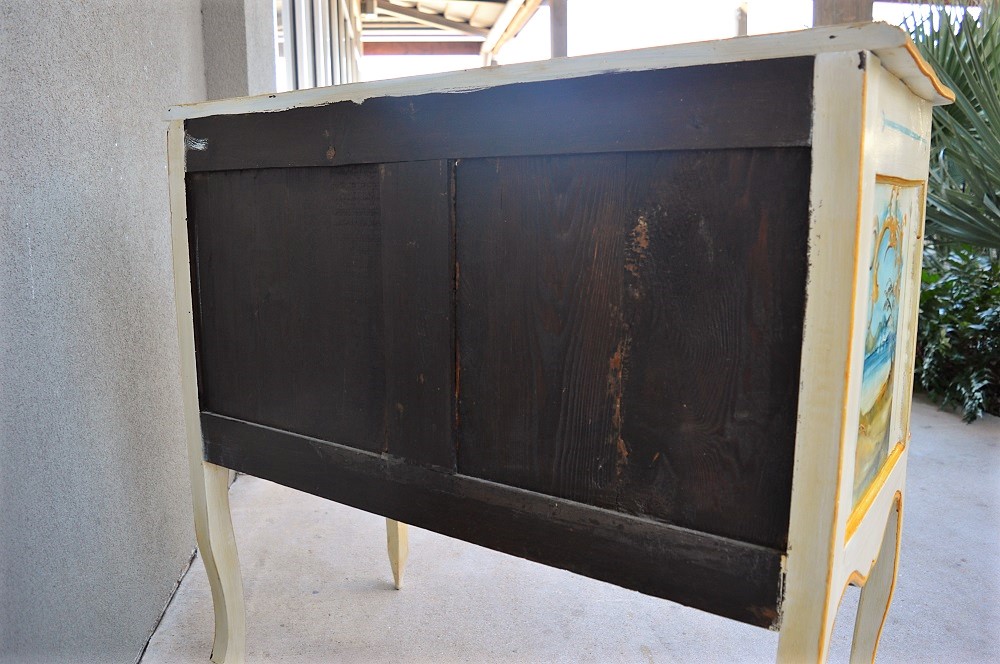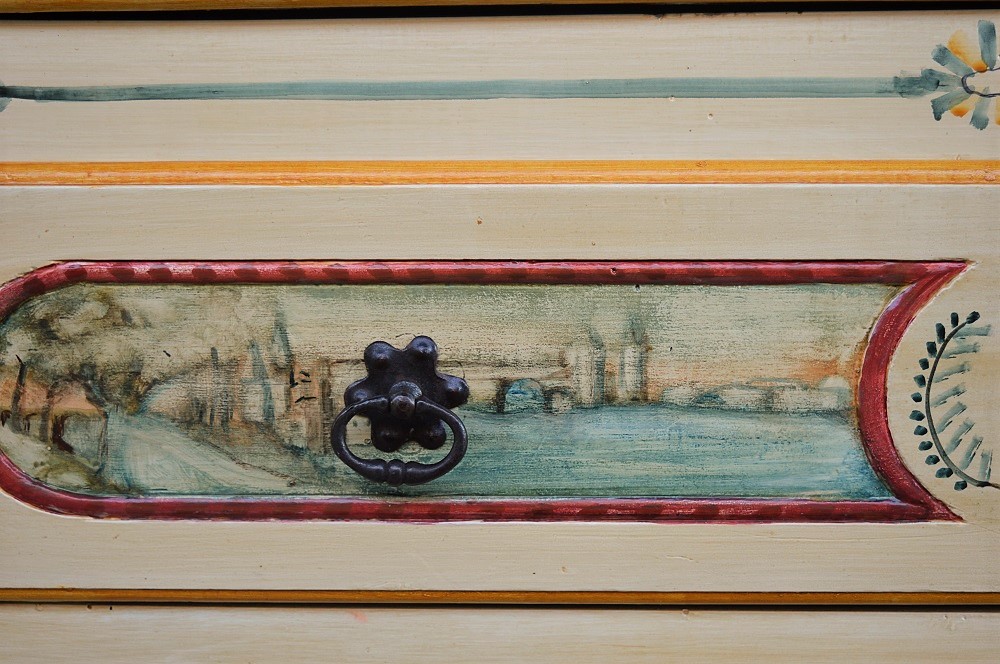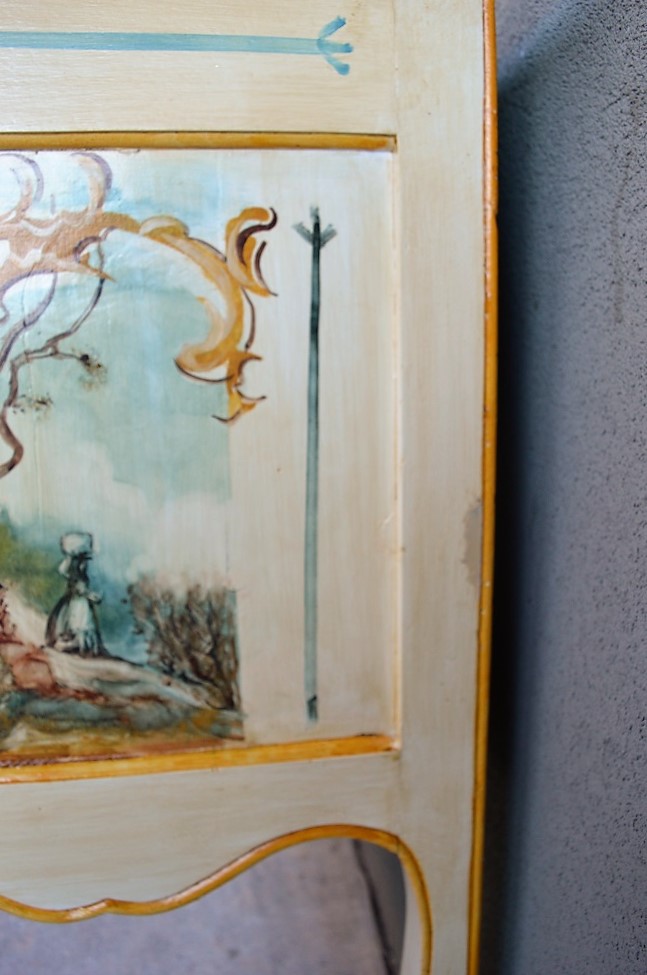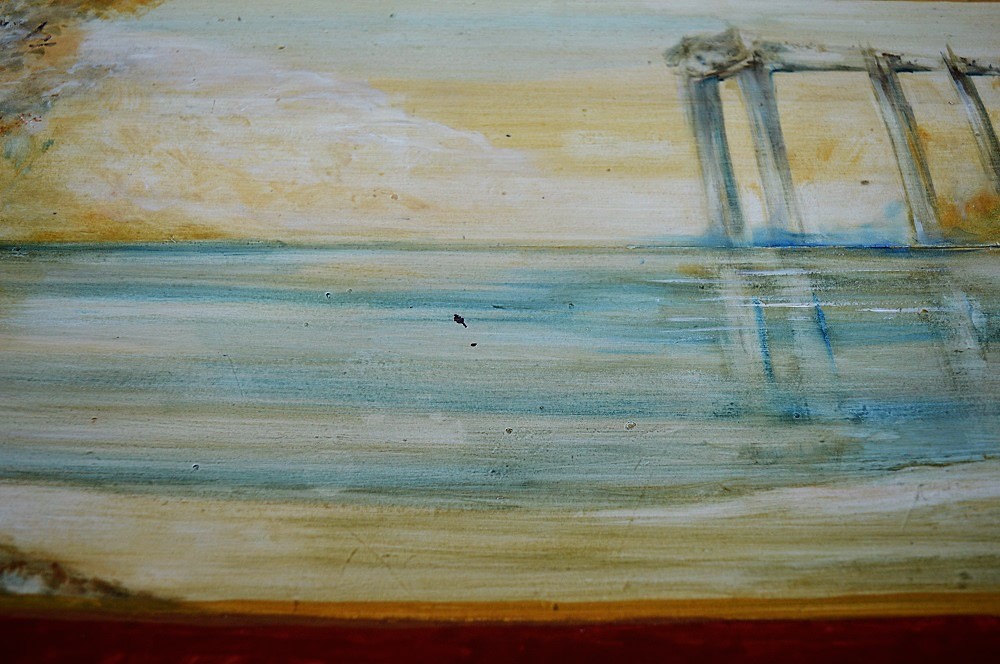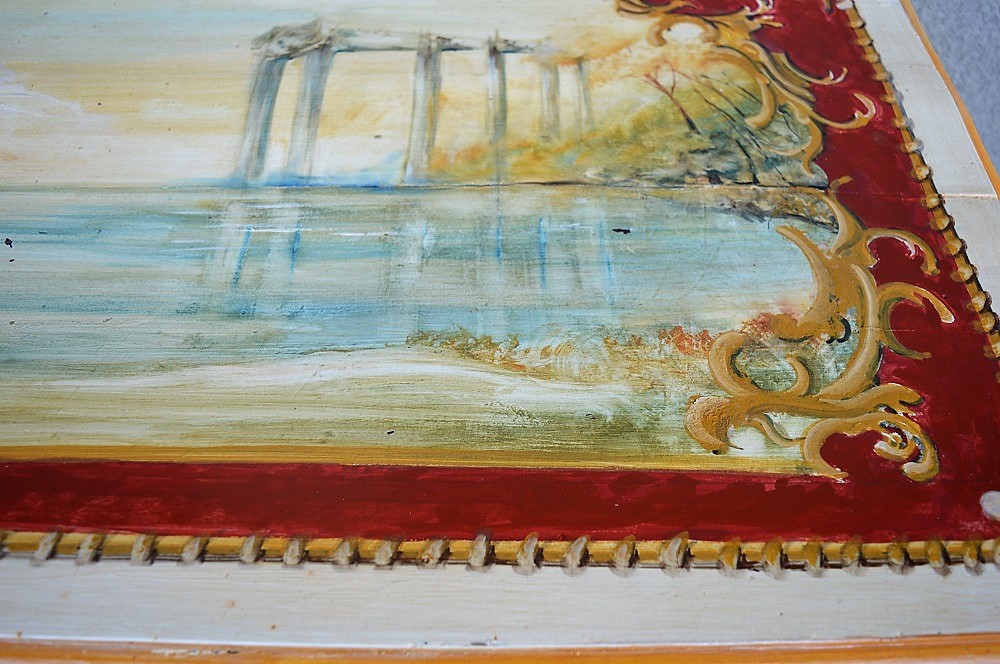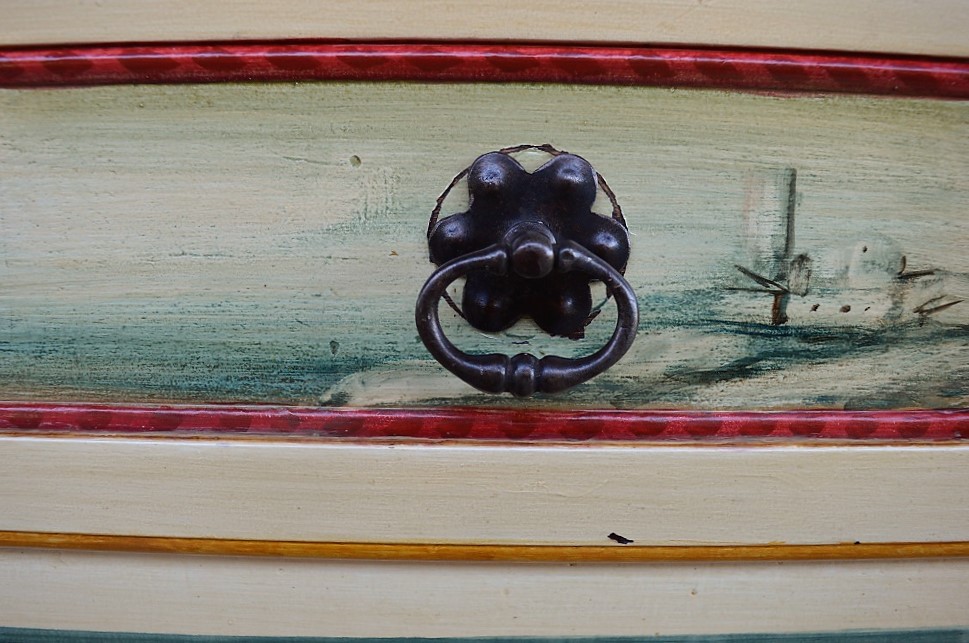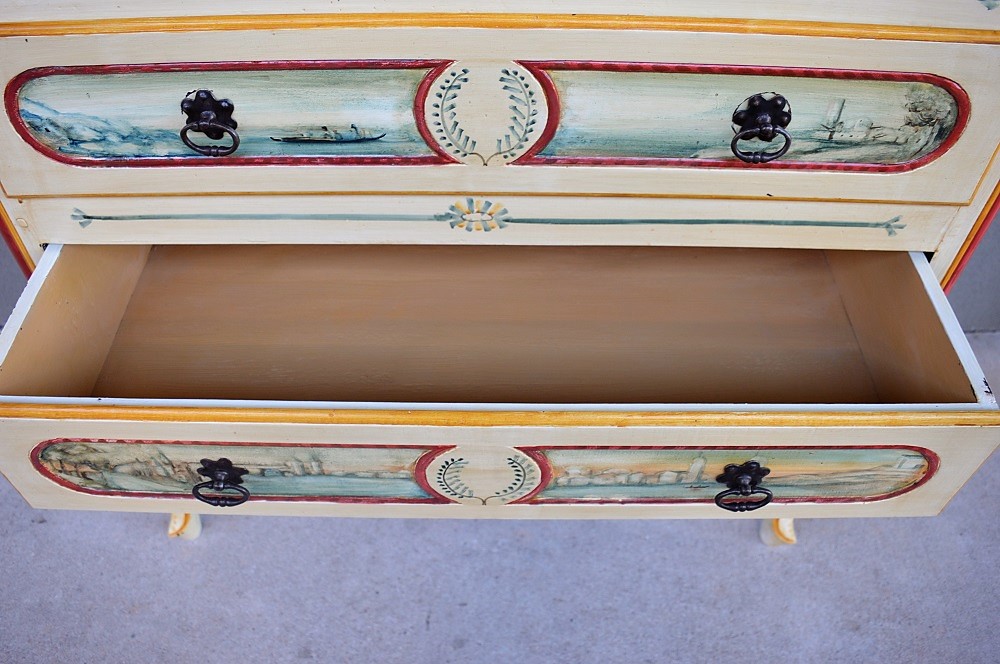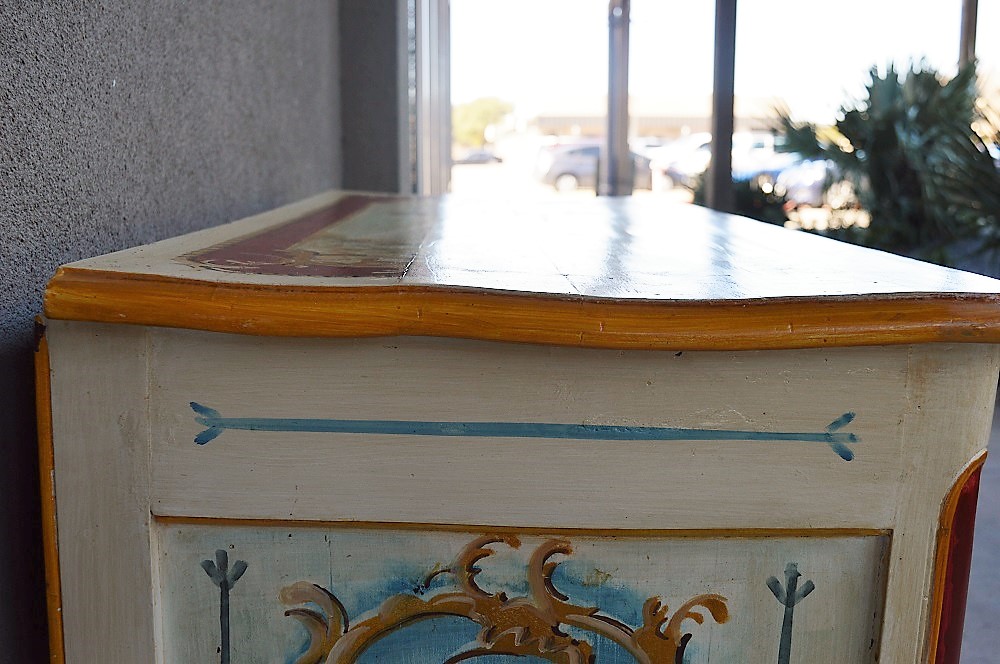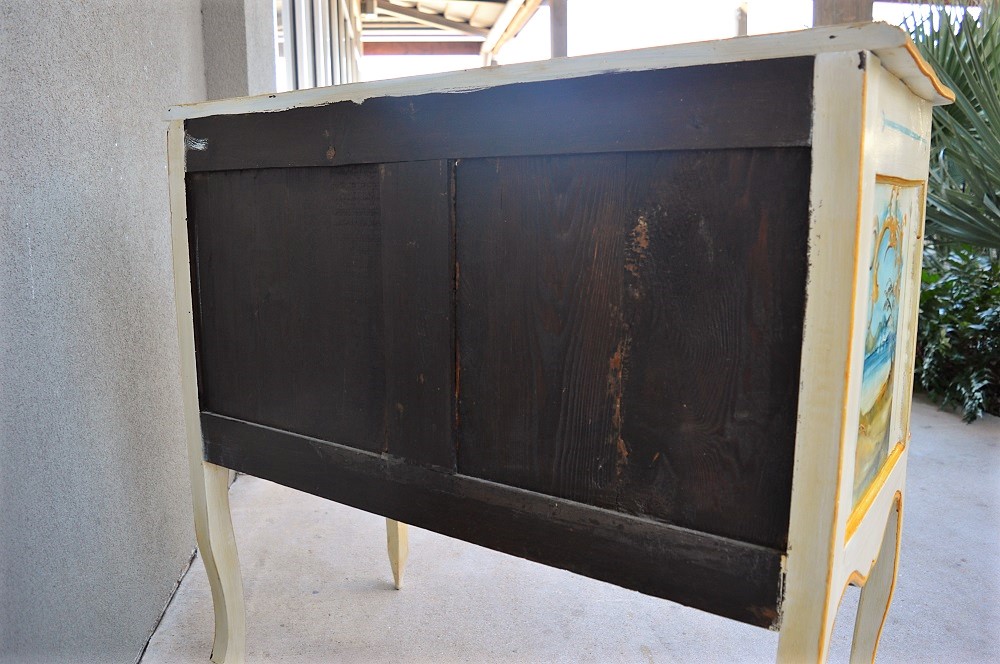 'Lucia' Italian-Style Chest of Drawers With Handpainted Landscape Scenes
This unique antique chest of drawers has lovely little landscape scenes displayed all over its detailed cutout areas (top, drawer fronts, sides), with ornate accents along edges and down its cabriole legs. Chest has its original hardware. We've added an eco-friendly, non-yellowing varnish over the handpainted accents to help preserve the finish! The back side and the outer edges of drawers are dark finished wood, while the insides of drawers are painted yellow.
There are some small flecks of paint that have been chipped off over the years. A couple seem to have been touched over with paint by someone in the piece's past (see photo of area near the back right on the top, and on the back right edge of the right side of the piece when looking at it from the front). These only increase the charm of the piece in our opinion!

The top of the piece is slightly bowed (see photo from the left side), however it is fixed and sturdy, without any movement or cracking. The piece is also otherwise very sturdy, not wobbly, etc. The drawers pull out easily. There are some thin gaps between where the drawer bottoms meet the drawer front (also see photo), however again there is no wiggle or movement.

As with all old pieces, there are natural marks of age, which are normal.


*Please Note: for larger, furniture items, you may choose 'In-Store Pickup' at no cost. If you desire shipping for these larger items, shipping quotes are handled on a case-by-case basis (we will contact and invoice you separately for shipping)- please call us at 512.766.3486 to get a detailed and accurate quote prior to purchase! We can also deliver within the Austin-area for a small fee- ask for a quote!*
*View our Shipping Policies here.