Paint Your Own Piece Session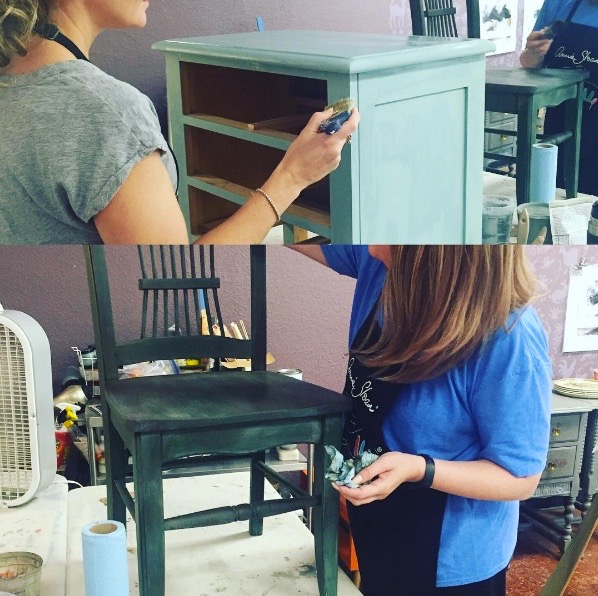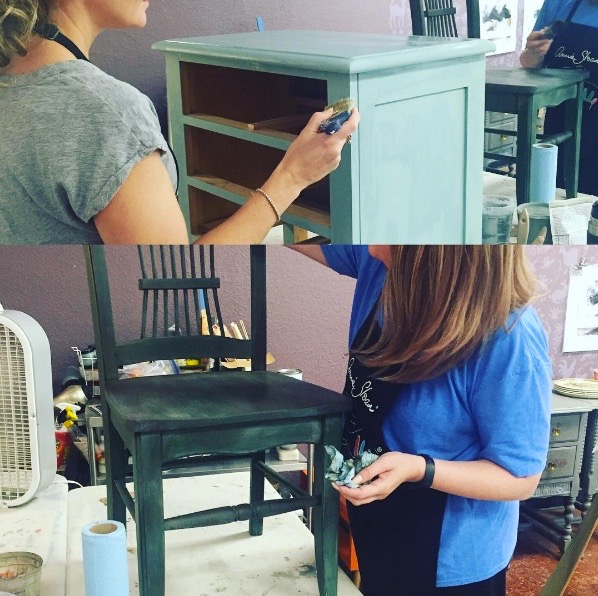 Paint Your Own Piece Session
Every week by appointment! Call or email to set up to schedule your session!
Want some one-on-one instruction on how to paint a piece of furniture? Look no further! Bring in your own small-medium piece of furniture to our studio and get some in-person assistance. All experience levels welcome!
The first 3 hours are a flat rate of $85 and each additional hour you want to stay and work is $30 (if needed, you can also carry over your time to the next day's session).
To Sign Up: email us with a photo of your piece before signing up. Once you get it approved you can sign up for the day you want and pay to reserve your spot. There are limited spots per each session, so please make sure to sign up ahead of time! Store you piece overnight as needed while drying- 24 hour pickup maximum for all pieces.
We'll also provide you with a student discount list. As a student of ours, we extend to you discounts on paint and sundries for up to 6 months after the class.
**ask about our special rates for PYOP Group Parties!**
Class materials, snacks, and refreshments provided.
*There is a limited number of spaces per session, so to ensure your spot we require that you signup and pay ahead of time.
CANCELLATION POLICY: If you need to cancel for any reason we will happily put your paid amount toward another workshop, or store credit, that will never expire.