Pearl Plaster by Artisan Enhancements®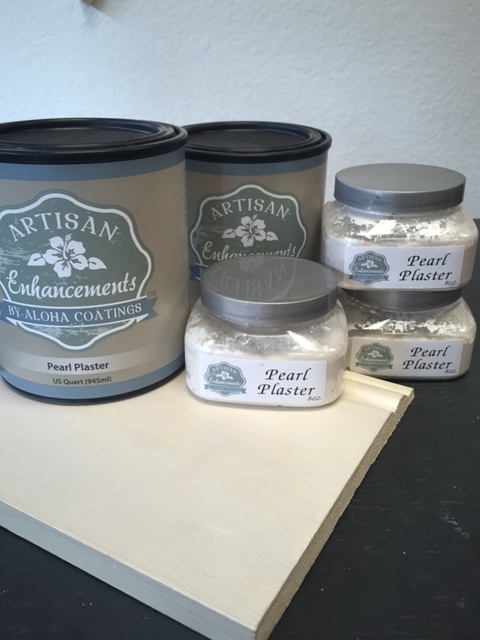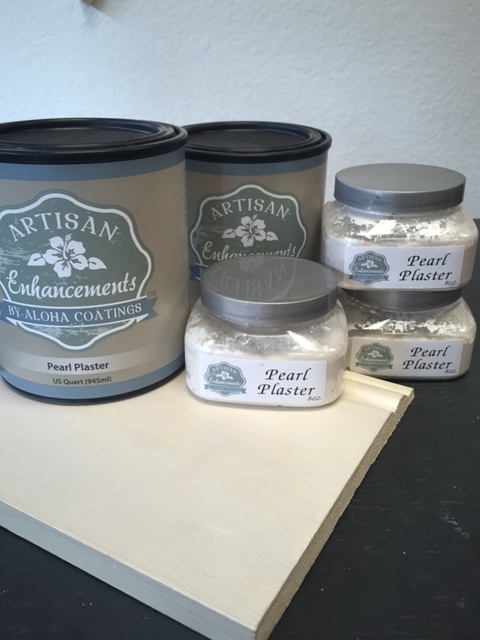 Pearl Plaster by Artisan Enhancements®
Pearl Plaster by Artisan Enhancements® creates a luxurious, velvety-smooth, lustrous finish! Apply to a properly base-coated surface, such as furniture or walls that have Chalk Paint® by Annie Sloan or Miss Mustard Seed's Milk Paint over them.
Since it's such a versatile paint medium, it can be 1.) brushed directly over a painted surface to create a shimmery accent; 2.) tinted with a water-based paint to a desired look, stirring thoroughly; 3.) misted with water when applied and brushed over for an even smoother application; 4.) troweled on to create thick, pearly textures, or over a stencil for a raised effect.... and MORE! Seal with Clear Topcoat Sealer, or Clear Finish for maximum clarity- or seal with a Soft Wax.
*Can be used on walls too. If troweling over a wall area, apply Pearl Plaster to the trowel edge and work from wet to dry areas, at a 45 degree angle. Let the first coat dry and repeat as desired.
**When tinting with water-based paint, start with a 1:3 part ratio of paint to Pearl Plaster (1 part paint to 3 heaping parts Pearl Plaster. Mix thoroughly! The tinted paint color will ultimately be shimmery and slightly lighter, since Pearl Plaster has some white in it.
*View our Shipping Policies here.