Scumble (Glaze) by Artisan Enhancements®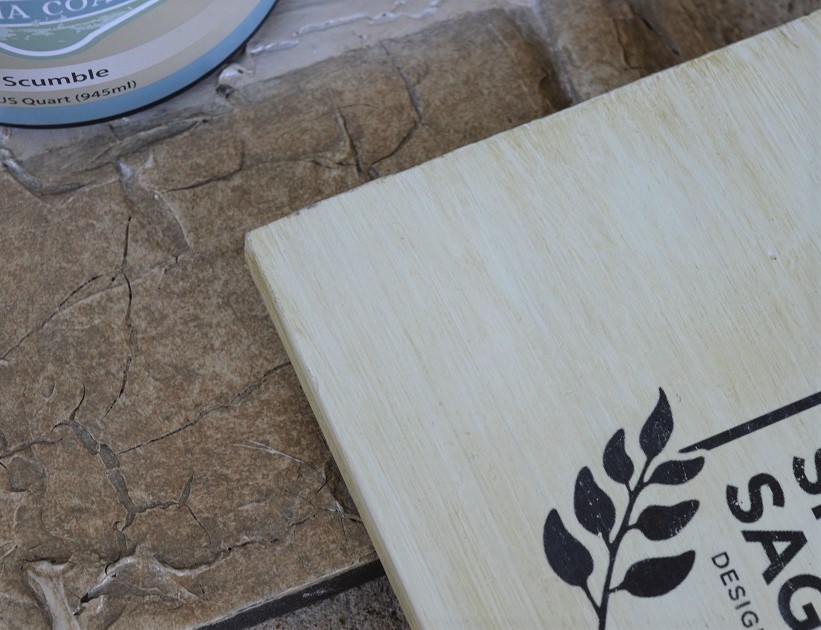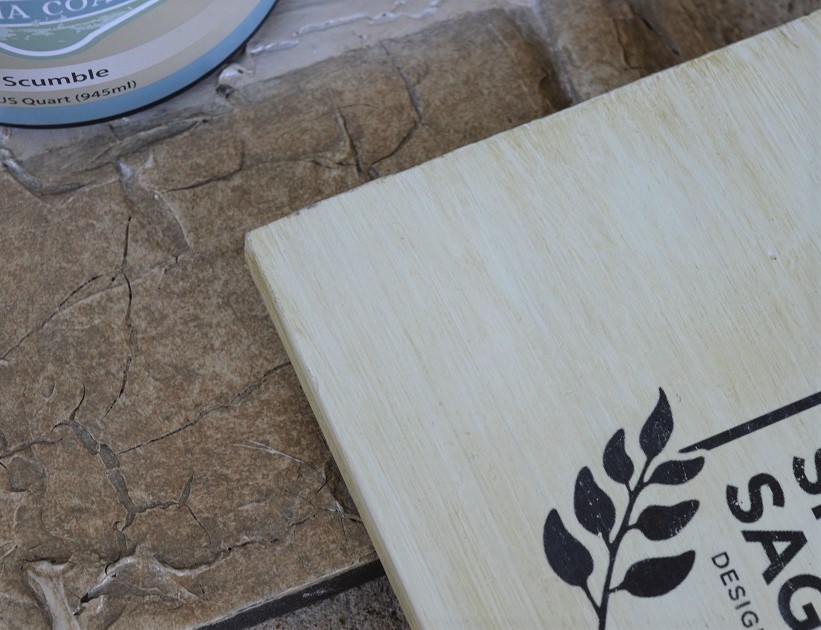 Scumble (Glaze) by Artisan Enhancements®
Do you love glazing and/or creating 'washed' effects over you paint, plaster, and other surfaces? Scumble might be your new BFF then! Scumble is a VOC-free transparent glaze-type of medium that's meant to be tinted with your favorite water-based paint (like Chalk Paint® or Milk Paint), or even other colorants. It has extended open-working time of 20 minutes, meaning you can really play with the amount of transparency/ opacity, texturing, etc. For interior and exterior use (provided it is properly topcoated).
To Tint & Apply:
*May be applied by brush or roller

Stir Scumble thoroughly, and pour/ scoop some into a separate working container or bowl. To tint (especially with a paint), starting with 1:3 parts paint to Scumble (1 part paint to 3 parts Scumble), stirring to completely mix.

Coat surface with your desired Scumble tint, waiting 2-5 minutes (depending on desired tint level or texture) and wipe back with a clean lint-free cloth (or dampened sponge tool).

The longer Scumble is left on the surface before wiping back, the more tint will linger and give added color depth.

Allow to dry fully before topcoating (12-24 hours if needed). Topcoat with Clear Topcoat Sealer, Clear Finish, or your favorite Soft Waxes.

Soap and water cleanup for spills, brushes, rollers, etc.
We always recommend testing the Scumble tint over a sample piece, and if more tint is desired simply add more of your paint or colorant. For best results, if intending to Scumble over a very porous surface (like unsealed paints and plaster), seal that original surface with Clear Topcoat Sealer or with a thin layer of the plain Scumble medium.
*Do not use in an environment with extreme temperatures— air and surface temperature must be 50 degress F or above for Scumble to behave correctly. Do not allow product to freeze or be exposed to direct heat.
**If Scumble mix thickens while being exposed to open air, simply add more of the plain Scumble medium into it to thin down again. A thick Scumble mix will not harm your process however.
*View our Shipping Policies here.